John Bencich, CEO of Achieve Life Sciences was featured in BioTuesdays this week where he spoke about the pivotal ORCA- 2 trial to evaluate cytisinicline and information on study enrollment.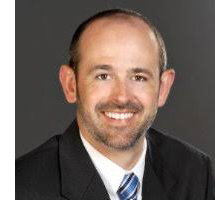 Achieve Life Sciences (NASDAQ:ACHV) began a pivotal trial in the fourth quarter of 2020 to evaluate cytisinicline, which is derived from the seeds of the laburnum tree, as a potential new treatment for smoking cessation and nicotine addiction in the U.S.
Cytisinicline has been sold in Central and Eastern Europe for more than two decades by Sopharma Group under the brand name TABEX to combat nicotine addiction. Achieve has an exclusive license to develop and commercialize cytisinicline outside the 17 European countries where TABEX is available.
"We have an unusual asset on our hands in that we're in a Phase 3 program and have a tremendous amount of robust historical data behind us," John Bencich, CEO, says in an interview with BioTuesdays.
More than 10,000 people have been treated in cytisinicline clinical trials outside the U.S., including three investigator-led Phase 3 trials with more than 2,700 patients. Those study results have been published in the New England Journal of Medicine. And Sopharma has a safety database exceeding 15 million cases.
Mr. Bencich says Achieve formed a collaboration with the NIH, which deemed cytisinicline to be a drug of national public health importance, and supplied $5-million for Achieve's IND-enabling nonclinical studies which completed in in 2017.
Since then, Achieve has completed a Phase 1/2 repeat-dose pharmacokinetics/ pharmacodynamic study; the Phase 2b ORCA-1 trial in 2019, showing statistically significant smoking quit rates; and supported an investigator-led head-to-head trial against Pfizer's market-leading Chantix for nicotine addiction. The company hopes to report top line results from the ongoing Phase 3 ORCA-2 trial at the end of 2021.
"Cytisinicline has a well-differentiated product profile that includes a single and short course of treatment, compared with Chantix and Zyban, which are given on average for 12 weeks, and a highly selective mechanism of action, which contributes to improved tolerability," Mr. Bencich contends.
In 2016, the FDA removed black box warnings on Chantix and